How do you get from the sea to the bar?
Case Study: Andrew Ashford
When Andrew Ashford left the Royal Navy at the age of 30, he got the chance to study for a NEBOSH Certificate. Little did he realise where this would take him.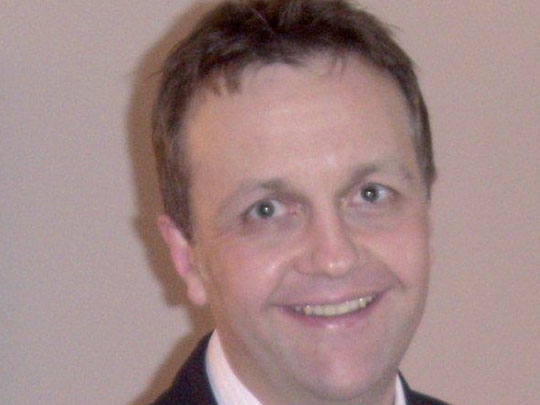 Andrew joined the Navy from school to pursue his interest in engineering. But after 13 years of service he'd got just about all he'd wanted from life at sea and decided to seek his fortune elsewhere. The only problem for Andrew was he wasn't sure what he wanted to do.
Thankfully the British Armed Forces offer resettlement support to military personnel. Andrew was given the chance to go on various occupational courses. He wasn't interested in marketing or retail and although he'd never heard of NEBOSH, he thought the General Certificate looked "reasonably interesting."
Once qualified, he secured a job almost immediately as a safety co-ordinator for a training company. It wasn't long before Andrew began studying for him NEBOSH Diploma. He felt he needed more knowledge and a professional level qualification to take his career further.
This paid off, as his Diploma helped him secure a position as Global HSE Manager at News Digital Systems, a division of News Corporation. Here Andrew travelled to international shows in places such as Las Vegas, Singapore and Amsterdam. With tight schedules to meet it was exciting work. He also enjoyed negotiating with senior management for safety provisions on behalf of his colleges. He began to see himself as an advocate - a sign of things to come.
More recently Andrew got into teaching, helping others achieve their NEBOSH Diploma. At one point he also set up his own consultancy firm. But none of this was quite the career he had been truly looking for.
It was studying for his NEBOSH General Certificate back in 1995 that first opened Andrews eyes to the law. His tutor was a former solicitor who made the law element of the course "fascinating" and "brought the subject to life."
Andrew's passion for law development through his Diploma studies. This, and the advocacy skills he developed at work made him realise there was something he really wanted to become - a barrister. And now, in 2010, that's what he's about to do. Andrew is joining one of the leading sets of barristers specialising in health and safety. Quite simply, he's achieved his dream.
When asked what role NEBOSH has played in all of this, Andrew said it "opened doors" for him. "My studies helped me realise that law is accessible," he said. "It's not something that's just for people with enormous brains the size of a planet. You can get your head round it and if you work hard you can achieve whatever it is you want to achieve."
"NEBOSH also opened the doors as a safety practitioner, because there's no way i would have been employed by News Corporation without my Diploma. There does come a point where you leave qualifications behind and you start to rely on prior experience and the name you've made for yourself in the industry. That point has certainly come for me, but I wouldn't be where i am now, and i really do mean this, id I hadn't don't my NEBOSH qualification."
---