A rewarding career that chooses you!
Case Study: Kamil Szczerba
Kamil Szczerba has worked in health and safety for 10 years. However, he says he didn't choose this career, it chose him.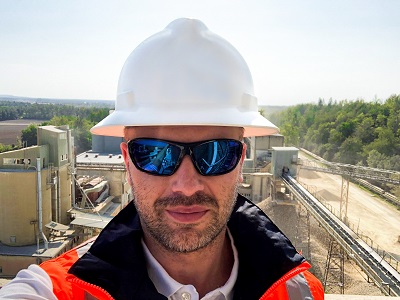 After completing a master's degree in political science, he joined his first employer, Geofizyka Torun, which provides geophysical solutions to the worldwide energy exploration industry. When the company expanded its HSE team in Poland, they offered Kamil a role because they believed he was well-suited to the job. To support his development, the company put in place a comprehensive package of internal training.
At first, Kamil was unsure if health and safety was right for him as there was a lot to learn in a short space of time. These initial reservations soon faded away and he realised how rewarding this career could be.
"After a few months I saw that the things I was doing real helped colleagues to work safely without hurting themselves or others." Kamil told us. "This realisation convinced me that the job I was doing is important and gave me the opportunity to make a real difference."
After committing himself to health and safety, Kamil was keen to study for professional qualifications.
"I did my research and discovered that safety practitioners who hold NEBOSH qualifications are in demand within the energy sector. This, combined with the valuable content and practical nature of the qualifications, convinced me that NEBOSH was the best choice for me." he explained.
Kamil completed the NEBOSH International General Certificate first before progressing to the NEBOSH International Diploma. His NEBOSH qualifications have supported his career progression which has seen him work on numerous energy projects across the globe.
In December 2019, Kamil was appointed Health and Safety Manager – Central Europe Division by global leader Lhoist and he is already making an impact.
"I am really enjoying my new role. I am responsible for the development and implementation of the division's health and safety strategy and manage a team of seven professionals who are based in our plants." Kamil told us. "In my short time with the company I have also had to face some unexpected additional challenges because of the COVID-19 pandemic. I had to develop our contingency plan which included the coordination and supply of protective materials, the development of procedures and the creation of our emergency response should a confirmed case occur. It's been a busy few months, but the skills and knowledge I gained from my NEBOSH studies have really helped me to rise to this unprecedented situation!"
Congratulation Kamil and we hope you continue to enjoy your rewarding if unplanned career!
---
How has your NEBOSH qualification helped you? Email us with your story: marketing@nebosh.org.uk.