"A mind is like a parachute. It doesn't work if it is not open"
Case Study: Pedro Vasco Serrano
Pedro Vasco Serrano is Head of QHSE at Tubos Vouga, a Portuguese company specialising in scaffolding and shoring, which operates in various sectors including construction, mining and oil and gas. Given the high-risk nature of its activities, it is no surprise that health and safety is extremely important to Tubos Vouga and Pedro describes it as a core principle for the company.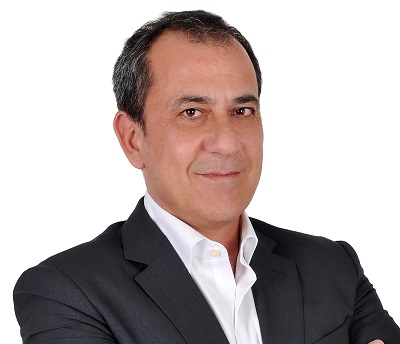 Pedro's own health and safety career started by chance over twenty-five years ago. In 1994, he began working for a big foundation contractor on a large project in Lisbon, the construction of the Vasco da Gama Bridge. He was initially hired on a two-month contract but when the client asked who was responsible for health and safety, Pedro's employer asked him if he wanted to take this on and he accepted. At that time in Portugal, you did not need qualifications or prior experience to do this, but Pedro worked hard to quickly build up his skills and knowledge.
"This was the start of my professional development and I learnt so much by combining on-site experience and education. During the construction of the Vasco da Gama Bridge I was lucky to learn from great health and safety professionals and make contacts within international companies." Pedro told us. "Since then, as part of my efforts to keep learning new things, I have always looked at the approaches adopted in other countries. This curiosity led me to discover NEBOSH and I signed up for the International General Certificate in Occupational Health and Safety. I did not pass on my first attempt because I was not properly prepared, but after working hard, I passed with distinction on my second attempt."
Pedro found his NEBOSH studies helpful because they were practical and introduced new ways to think about and approach challenges.
"In my country the health and safety legal framework is obsolete and confusing. This brings many problems in relation to compliance and enforcement and this is probably reflected in the number of serious and fatal accidents that happen here each year. My NEBOSH studies highlighted a more effective approach that is pragmatic, objective, and independent. Tubos Vouga want more people to adopt this approach because of the benefits it brings, and a programme of NEBOSH training is therefore being rolled out."
The company's HSE team all take the NEBOSH International General Certificate in Occupational Health and Safety and its leadership team are encouraged to take the NEBOSH HSE Certificate in Health and Safety Leadership Excellence through NEBOSH Gold Learning Partner iNLS Solutions. Pedro explained: "To achieve the organisational change we strive, we must influence how colleagues in other parts of our business perceive health and safety. We hope that the NEBOSH HSE Leadership course will encourage them to always factor health and safety into decisions and that they in turn will motivate their teams to consistently think and work in a safe way."
It's early days but the signs are that the approach is having a positive impact on Tubos Vouga's safety culture and performance.
When asked what advice he would give to those who are looking to work in health and safety Pedro said: "I would first offer my congratulations for choosing such a rewarding career! By improving internal processes, encouraging the adoption of safer working methods, influencing senior leaders, and striving to improve the safety culture in your company you can make a huge difference to peoples' lives.
"To achieve this though you need to be critical, not only with the methodologies and practices implemented, but also with the approach that you take to problems. Nothing must be immutable; everything can be questioned, and evolution and innovation must always be present. You also need to continuously improve your own knowledge and qualifications and courses that bring added value help here. One of my favourite quotes comes from Frank Zappa who said "A mind is like a parachute. It doesn't work if it is not open" and I couldn't put it better myself! Keep your mind open and keep learning and you will probably enjoy this job as much as I do!"
---
How has your NEBOSH qualification helped you? Email us with your story: marketing@nebosh.org.uk.