A five star approach to H&S qualifications
Case Study: Rotana Hotels
Standards are clearly high at the Yas Island Rotana and Centro Yas Island hotels in Abu Dhabi, United Arab Emirates (UAE). A quick look at Trip Advisor's review scores and guest comments for both properties are enough to demonstrate this.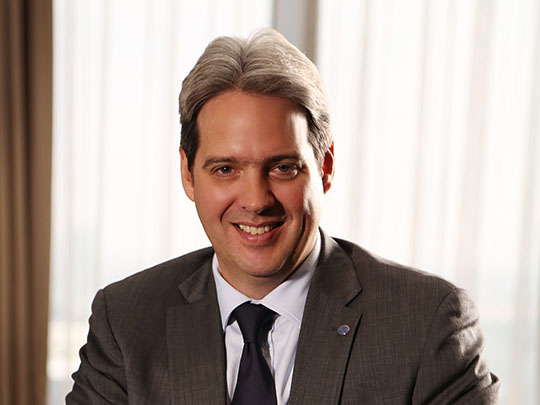 The two hotels are part of a portfolio of properties in 26 cities within the Middle East, Africa, South Asia and Eastern Europe owned and operated by Rotana Hotel Management Corporation. The company is not only dedicated to providing high standards to guests, but they also have an ambitious growth plan and a committed approach to the environment, health and safety.
Having suitably qualified staff is key to achieving this as the company's Chief Operating Officer, Guy Hutchinson, explained: "If you are serious about your commitment to the environment and health and safety, it is necessary to employ professionals with specialist knowledge in this area. NEBOSH-qualified members of staff can play a vital role in helping their employers bring in positive changes in the workplace."
"Furthermore, their specialist expertise and knowledge can help their employers achieve regulatory compliance and protect their brand integrity, allowing them to stay safe and avoid the risk of prosecution and litigation, which can seriously damage a business' reputation."
Guy went on to say that creating a safe and healthy environment at all levels of the organisation is an "integral part of Rotana's culture". He added: "We strongly believe our employees and guests are the most valuable part of our company. Ensuring their safety and health is our first priority, and these values have been embedded in our corporate philosophy right from our inception."
Rotana has invested time and resources in its environment, health and safety management systems and in developing a safety culture that permeates throughout the entire organisation. "Investing in the environment, health and safety is a moral and ethical commitment for Rotana. We do not see it as just a legal compliance tool." said Guy.
That investment has extended to ensuring that staff, such as Kavitha Pillai, are suitably qualified for their role. Kavitha Pillai is EHS Manager for both the Yas Island Rotana and Centro Yas Island hotels and she has recently achieved the NEBOSH International Diploma in Occupational Health and Safety. She said the qualification has "equipped her better for the role and given her greater confidence."
Guy explained: "NEBOSH qualifications have become a badge of professionalism and trust, and having NEBOSH-qualified staff is now instantly perceived as proof of an organisation's commitment to health and safety. For good reason, too, since NEBOSH qualifications are known to provide real-life skills that bring real value to a workplace, resulting in significant long-term business benefits."
"Having NEBOSH-qualified personnel helps create a safe working environment, which in turn has a positive impact on efficiency and productivity. Rotana is a leader in the Middle East's hospitality sector, and we believe it's incumbent upon leaders to demonstrate their commitment to maintaining a safe and healthy workplace."
How has your NEBOSH qualification helped you? Email us with your story: marketing@nebosh.org.uk