We rely on our global network of Learning Partners to provide excellent learning and support to our learners and to help them prepare for their assessments. Our Learning Partner Programme is a quality assurance programme that aims to recognise those Learning Partners who can prove that they meet the principles that represent global best practice in the provision of course tuition and support. We are committed to working in partnership with our Learning Partners to continually improve the learning experience.
The Learning Partner Programme introduces a standard that must be met by all Learning Partners and we also ask our Learning Partners to commit to continuously improving the learner experience. Learning Partners can deliver by different modes of study, including face to face, distance and blended learning. This will allow us to recognise our leading Learner Partners for their quality tuition, innovative delivery and excellent learner support.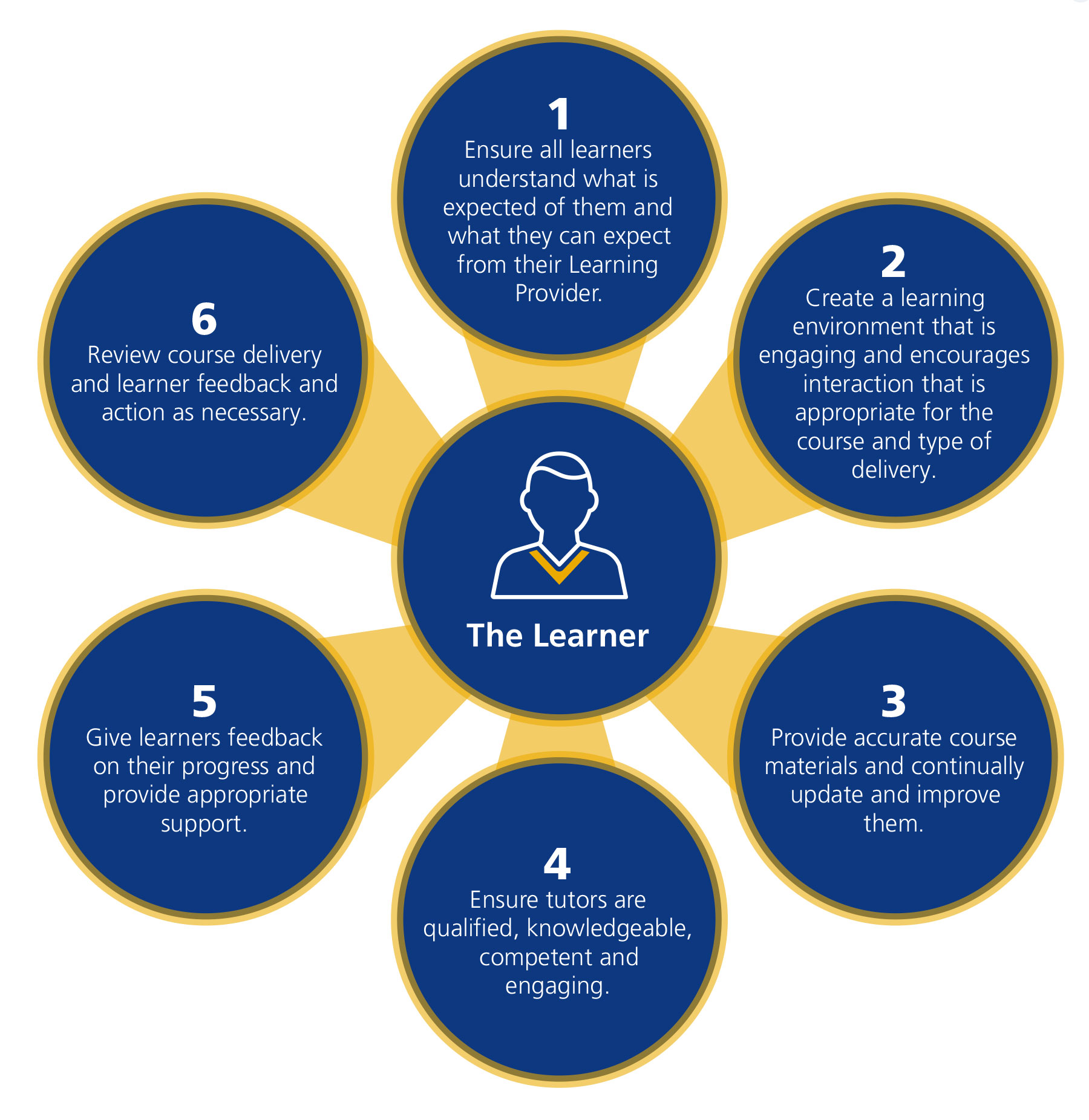 All of our Learning Partners have been assigned a status based on the Learning Excellence principles
What are the Learning Partner Programme Statuses?
All Learning Partners must commit to meeting these 6 learning excellence principles.

We cannot make a recommendation to you and nor do we disclose examination pass rates for individual Learning Partners.
There are a number of Learning Partners offering a courses leading to each of our qualifications. All Learning Partners meet minimum requirements in order to achieve and maintain accreditation with us.
Learning Partners differ in their teaching formats, the amount of support they provide, venue type and location and hence cost. We recommend that you contact a number of Learning Partners to discuss their services so you can make a choice of which suits you best.
Details of all our Learning Partners are available by looking at the Where to Study section of the website. There you can also find a very useful document in order to assist you in selecting the best learning partner for you.
Alternatively, you can contact our Customer Enquiry Team; Contact us.
Related questions
What modes of study are available?
How much does it cost to study?