NEBOSH announced as key partner at Health and Safety Event 2016
Tuesday, 1 March 2016
NEBOSH has added its weight as an independent international examining board to this year's Health and Safety Event by sponsoring the new Education Pavilion.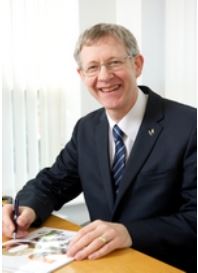 The new addition to the show has been designed to give visitors access to the latest and best in training, education and competence. Its content has been created specifically with end users in mind and its development was prompted by visitor feedback from the 2015 event.

This year's event will also feature an 'Ask the Expert' facility where delegates can discuss educational and training issues with NEBOSH. The independent international examining board's stand will be adjacent to 'Ask the Expert' and members of their customer services, development and standards departments will be available throughout the show.
On each day a member of the NEBOSH management team will also participate in a special panel debate on training in the Safety Dialogue Theatre alongside speakers from the Health & Safety Laboratory, the British Occupational Hygiene Society and 3M. Chief Executive Teresa Budworth, Development Manager Barry Wilkes and Standards Manager Dee Arp will be the NEBOSH participants in the debate across the three days.
Visitors that attend this session and who would like to continue the discussions will be encouraged to visit the Education Pavilion where the NEBOSH team can assist.
NEBOSH has participated in the Health and Safety Event for the past three years and welcomed the opportunity to support this new initiative.
"Education and competence are vital for a safety practitioner in an ever changing workplace," says Barry Wilkes, Development Manager. "Practitioners need the highest standards of training, education and competence and we hope this is what the Education Pavilion will showcase."
To register for the Health and Safety Event 2016, visitwww.healthandsafetyevents.co.uk