Don't fear the thrill of the roller-coaster. Keep on riding!
Wednesday, 2 March 2022
NEBOSH Chief Executive Chris Payne explores leadership in our new world and asks, how can we all thrive and grow within a VUCA landscape?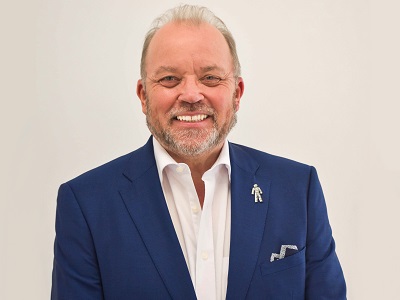 Pandemic, conflict, financial crisis, rapid digital advances. Recent times feel like a roller-coaster ride that are ever-changing and are fast, unforgiving and unprecedented. However, as leaders I feel that now, more than ever before, it's incredibly important we do not transmit a feeling of "stop the world, I want to get off." Instead, we should take this 'VUCA' landscape we find ourselves in and turn it into something positive.
VUCA perfectly describes the characteristics of the modern world. It stands for:
Volatile – change is rapid and unprecedented in its nature is volatile.
Uncertain – unknown today and tomorrow creates a future which is uncertain.
Complex – multiple external factors causing chaos & confusion by design is complex
Ambiguous – lack of clarity or awareness of any norm and predictability is ambiguous
The pandemic is a classic illustration. Many organisations and their leaders were unprepared. However, others prospered, such as retailers with a strong digital infrastructure, which gave them a clear advantage. Digital disruption was already seen by these organisations as an opportunity to exploit, despite all of the volatility, uncertainty, complexity and ambiguity this approach entailed.
Leadership acknowledgement and acceptance of VUCA allows organisations to reshape themselves. VUCA is not just about survival, it is also about learning to thrive and grow.
Nothing new
My career has been about leading Education and Training organisations. I recall some 25 years ago I became a CEO for a national training company. It had found its comfort zone, hierarchically led, almost military style and it never considered a need to change.
However, just before I joined, this comfort zone was disrupted by an external, uncontrollable force – a change of Government. Almost overnight there was a shift in education policy and funding, and with only this single line of revenue the organisation was on the cusp of closing. I wasn't aware of VUCA at the time, but looking back it would certainly have been a good way of describing what this organisation was suddenly faced with.
My role was to lead a turnaround, move the organisation from their comfort zone and take it into the unknown. Collectively, we achieved this, and I will share more of the 'what and how' in future articles.
Transformational leadership
However, for now, the key point is this. Traditional leadership, especially of hierarchical design, with a focus on numbers, offers limited capacity and capability to respond to VUCA.
Yes, some react by slashing and cutting to make the numbers look ok, but this is not sustainable. Modern leaders should embrace VUCA and turn it into advantage. They should see VUCA as a lever to inspire transformation and be brave and bold with that, creating a shared vision for the future. VUCA also requires leaders who can focus on forming a positive internal environment with the culture and capacity to be agile and respond to challenges, even those we may not know are coming.
Put simply, leaders should flip the negativity of VUCA into positives. So 'Volatility' leads to 'Vision' linked to learning and evolving. 'Uncertainty' creates 'Unison', where people collaborate and respond. 'Complexity' produces 'Champions' who can focus and enable others. And finally, 'Ambiguity' leads to 'Ambition', where we all become more agile and dynamic.
For my next article, I will explore what this currently means for NEBOSH. The kind of changes we're making, not just around technology, but in our mindset and how we are moving from our traditional comfort zones.
I'll also be seeking to unravel what this challenging environment means for us all from a leadership perspective. Are you still trying to regain your norm, your comfort zone? Are you focussed on numbers rather than your people? Are you prepared for the unknowns?
Let's explore leadership together.
Read all leadership blogs. Please send your thoughts to leadership@nebosh.org.uk, or even better, join me and comment on LinkedIn.